Deluxe Doctor Stethoscope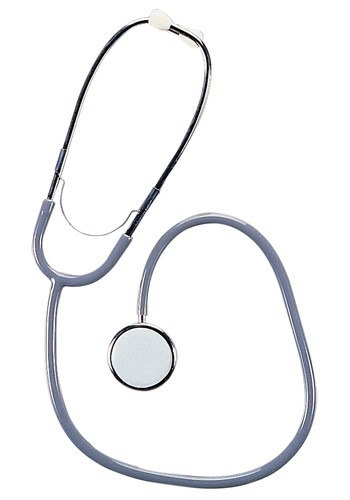 Recommended Costumes
Product Description
Everybody knows that a stethoscope is used to listen to the heart and lungs. But it's also used to listen to the intestines and the blood flow within the veins. The original stethoscope was invented in France, and was made of wood. Of course, the most common ones now are used by doctors and nurses. Which means if you're out on the town dressed up like a sexy nurse or one of the McDreamys or McSteamy doctors, you're obviously gonna want one of these stethoscopes.
Silver head frame w/ clear ear plugs

Black tube w/ attached silver, chest piece
There are no reviews for this item yet. Be the first to write a review!
---