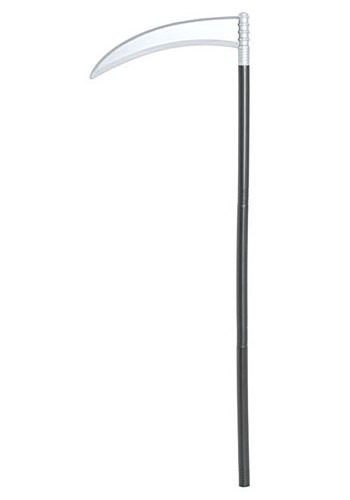 This product has restrictions that limit the countries that we can ship to. This product cannot be shipped to Australia, Singapore or United Kingdom.
Recommended Costumes
Product Description
Being the Grim Reaper is hard work. You have to take those from the living world and move them to the next. So if you think your job has annoying people complaining, just remember there is a skeleton man somewhere having to deal with that mess. But if you think you may be able to do a better job than the reaper himself give yourself the right accessory to do so with this great sickle! This is perfect for your scary costume this Halloween.
Comes in 4 pieces that twist together

Black plastic handle and gray sickle blade

3.5 feet long when fully assembled

Grim Reaper approved
There are no reviews for this item yet. Be the first to write a review!
---