Count Dooku Lightsaber Accessory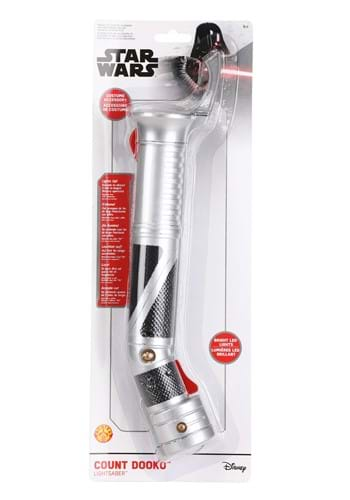 Recommended Costumes
Product Description
Bring the Sith to power with a strong hand and a Count Dooku Lightsaber Accessory. Your faith in the Jedi was tested, your move to the dark side…understandable. Stay deliciously evil with this devious accessory. Yoda once said you were great, we say you still are!
Made of plastic

Light up (needs 2 AA batteries , not included)

2.5 ft retractable blade

Decorative buttons
Injection Molded Handle w/Telescoping Red Light-Up Blade
For dressing up only, a very poor childs toy
Anonymous
/
April 21, 2016
By
Ordered for my 8 year old, within minutes it had broken with the blade falling out. A good replica for adult dressing up (the handle is rather large), but definitely not child proof. Must say AMAZING customer service from you, with an immediate refund - thank-you Jessica.
 Write Review
---