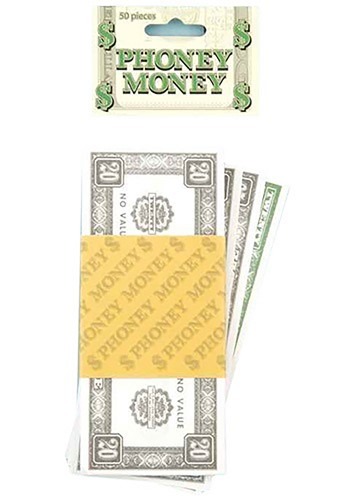 Recommended Costumes
Product Description
Show em' how you roll with a fat wad of 100s (pronounced hun-nets). Make it rain in the place with a thick stack of Phoney Money!. You ain't a playa playa until you've pulled out a wad of pimp cash. Ya heard?!
Fifty fake $100 bills

Orange, phoney money sleeve

The words ''Play Money'' and ''Not Negotiable'' line the top and bottom

Looks similar to real money at first glance.

Yeah the image shows 20 dollar bills, but really you're getting 100s
There are no reviews for this item yet. Be the first to write a review!
---