Native American Feather Harvest Headband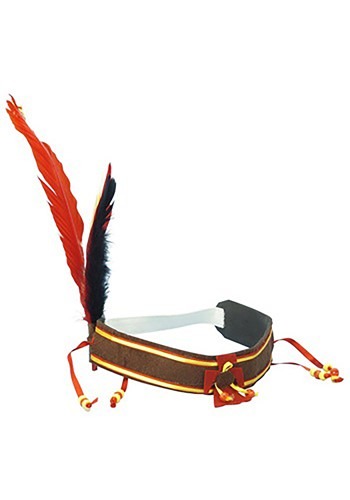 Product Information
Brown band

Decorated w/ gold and red ribbons

Secures w/ velcro and elastic
Your favorite team is from Kansas City. You try to go to every game you can, which translates to one every couple of years or so, maybe a pregame thrown in sometime between the official games. That means that when you do go, you want to go all out. Red, and white face paint. You, and your friend Jimmy bringing a "D", and a piece of a fence….don't ask where Jimmy got it, you don't want to know.
All that's missing is this Native American Feather Headband. You got to show your support after all, right?! And as much as you would like to have ten of your bros lined up spelling something awesome in the stand on your chests, not that many can make it with work or wives or kids. Just you, and Jimmy representing. Slip this headband on, and get ready to scream "D-FENCE"!
There are no reviews for this item yet. Be the first to write a review!
 Write A Review
---